If you have a special interest for influential places filled with culture and art, you have to visit the magnificent city of Barcelona. Located in the Northeast of Spain, this coastal city is one of a kind. People from all over the world come to visit Barcelona, and some even go further and decide to study or conduct their professional careers there.
No wonder in this! All year round, Barcelona has plenty to offer for the locals and tourists. No wonder in this! The landscape is marvelous and for every taste: you can see white-sand beaches you can lay on, surrounded by mountains you can hike. The streets of the city are perfect for walking on. Each neighborhood has its particular scenery and personality, and you can discover it all on foot.
Do not forget to look up! Barcelona's artistic value and architectural features make this city unique and an international wonder. You do not have to be an art specialist to appreciate the building's colors, designs, and ornaments; you will surely be in awe of it all nevertheless.
Everywhere you look, you can find an art gallery, a music festival, or a Gaudi building waiting just for you.
Palau de la Música Catalana
One of the most iconic places in the city is the Palau de la Música Catalana. This palace was first designed to be a concert hall located in the Casc Antic part of the city, which is the place where the oldest buildings are.
Of course! It was built between 1905 and 1908. The Casc Antic is filled with narrow streets and buildings, so it is not hard to get lost. Follow a map or ask for directions to get there.
The Palau de la Música Catalana is a work of art designed by architect Domenech I Montaner. Its construction was requested to conduct concerts for the choir, so the acoustic factor was a crucial element in its design.
The light in the concert hall is incredible and, combined with the ornamented decoration, it creates a unique and artistic atmosphere.
During the 80s, the palace was renovated and expanded, but the original elements were preserved. In 1997, UNESCO declared a World Heritage Site.
Nowadays, artists from all over the world perform there, and more than 500.000 people attend the musical performances. Also, it is possible to have a tour of the palace with a guide who can explain all its glorious history in detail.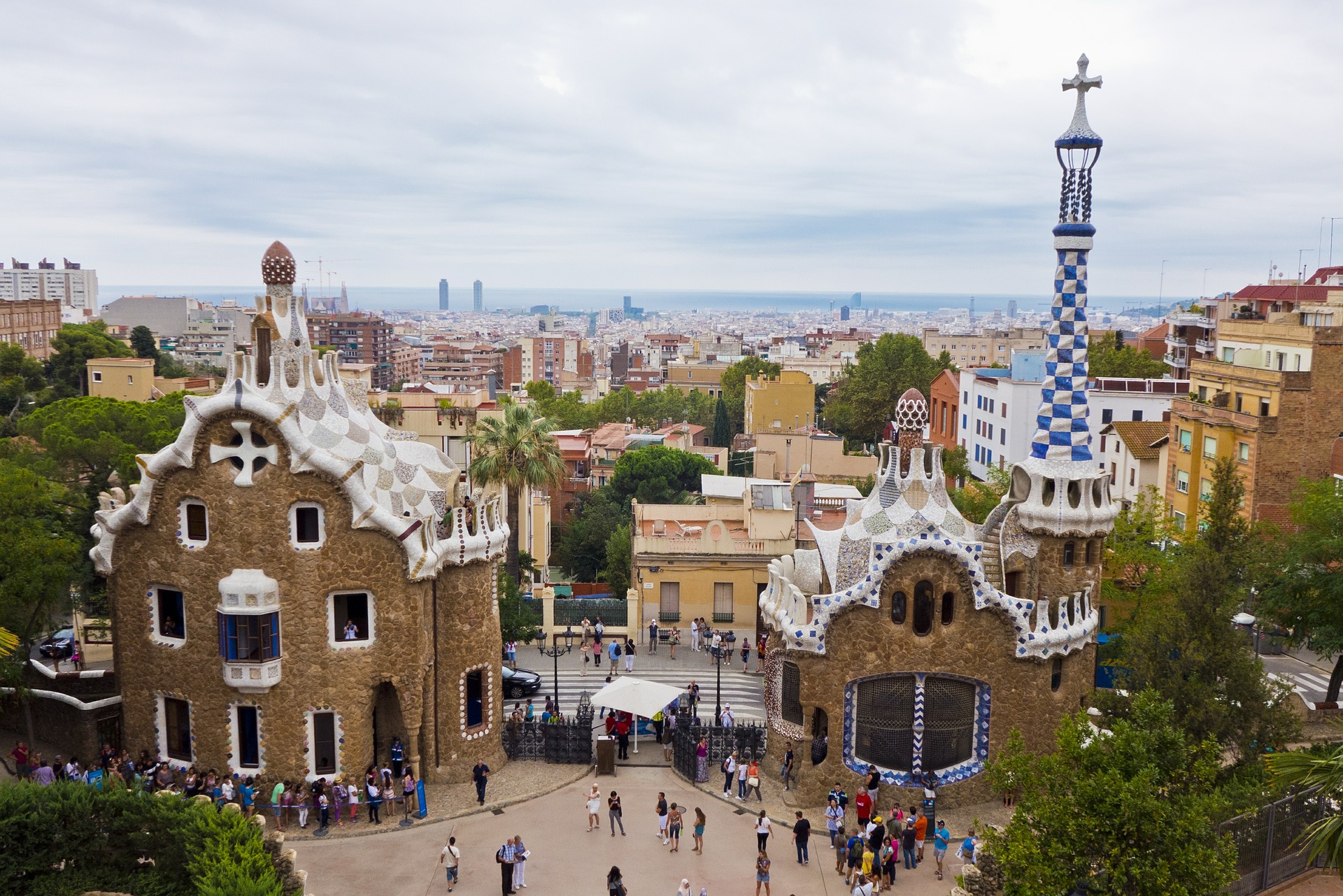 Visits and tickets
If you are convinced and decide to visit this tremendous architectural landmark yourself, here is some information regarding tours, visits, and tickets for accessing the Palau de la Música Catalana.
The original entry is located in calle Sant Pere Més Alt, 8. Here you will find the tour guides available for tourists. If you choose to conduct the visit by yourself, you can do so as well.
If you prefer a group visit with an expert guide, regular tours are scheduled from 9 am to 3:30 pm. The solo visits offer you the chance to purchase an audio guide you can download on your phone for 10 €. The tour lasts for around 50 minutes, and it costs 14 €. It is so worth it!
You can buy the tickets at the box office located in the entry, but it is best to buy them beforehand online. You will avoid the long lines and make sure you get tickets for the time that best suits your needs.
Do not hesitate to visit this fantastic spot in the great city of Barcelona.
Learn Spanish in the city
If you find yourself already in love with the culture and wish to know and understand it, even more, the best way to do it is to venture and learn Spanish in Barcelona.
Spanish may seem impossible at first, but with the proper guidance, you will surely achieve your goals in a fast and enjoyable manner. The Expanish School offers the best Spanish lessons Barcelona, a different type of programfor you to choose from.
You can take an intensive course if you want to learn fast and are willing to spend more hours of your day in the classroom or a regular course if you have more time to spare and want to pace it to your particular rhythm.
Also, there is the option of individual lessons or groups divided by level and goals to achieve. The groups courses are highly recommended since you will surely meet exciting people who will enrichen the learning experience.
The Expanish School is staffed with professionals ready to assist you in anything you might need, including extracurricular activities and accommodation. You can even arrange for a student-shared apartment or, if you wish to make the experience even more intense, live with a local family in their own home.
The School is located in the heart of Barcelona, it is accessible and close to the best landmarks of the city. You can join other students in free after-school activities that will give you the chance to practice all the skills you will learn in the classroom while also immersing yourself even further in the city's culture.
The first thing you need to do is take a Spanish test online. It is free and will help you find the perfect course for you. The teachers are all fluent, highly recommended professionals, and passionate about transmitting knowledge. They will guide you through this journey and make sure you make the most out of it.
You can even sit for an International Spanish Exam at the end of your course. This will provide you with a valid certificate all over the world. What is the best way to enrichen your professional resume while having fun at the same time?
Visit the Expanish School site for more information. Do not forget to check social media and comments and reviews from former students.
Barcelona is waiting for you!