GoogleDoodle: The best way to say thank you to all those on the front lines is by staying at home.
Thank You Coronavirus Helpers Google Doodle: The tech company has been honoring Covid-19 helpers by illustrating doodles featuring them on its homepage.
For this entire week, the California-based company has been thanking and honoring the corona warriors on the front lines with a series of GIF doodle. Join the movement to thank all the people – the grocery store workers, truck drivers, first responders, health care workers, and more – who are making sacrifices to support the COVID-19 coronavirus fight.
The basic theme of these doodles has been that the letter 'G' (from Google) sends hearts and appreciation to the letter 'e' at the end dressed as the coronavirus helper.
"As COVID-19 continues to impact communities around the world, people are coming together to help one another now more than ever. We're launching a Doodle series to recognize and honor many of those on the front lines," Google said on the doodle website.
How to Say Thank You to Coronavirus Helpers
During this time of the coronavirus pandemic, many of us are looking for ways to say thank you to a nurse, doctor, or other healthcare providers. Now, more than ever, it's important for us to support our healthcare workers and other essential workers however we can.
With the ongoing increase in the number of cases every day, the risk to the lives of Coronavirus helpers has also been increasing. Let's take a moment to say thank you.
Proudly express your appreciation by downloading, printing, and displaying the "Thank you to the helpers" sign below in the window of your home, business, or vehicle.
As the beloved television personality Mister Rogers famously said, "When I was a boy and I would see scary things in the news, my mother would say to me, 'Look for the helpers. You will always find people who are helping.'"
Some Thank You Coronavirus Quotes
Gratitude makes sense of our past, brings peace for today, and creates a vision for tomorrow—Melody Beattie
The roots of all goodness lie in the soil of appreciation for goodness—Dalai Lama
Gratitude can turn a meal into a feast—Melody Beattie
It is nice to be important, but it's more important to be nice—John Templeton
Thank you, always say thank you; it's the greatest gift you can give someone; because thank you is what you say to God—Maya Angelou
As we express our gratitude, we must never forget that the highest appreciation is not to utter words, but to live by them—John F. Kennedy
The thankful receiver bears a plentiful harvest—William Blake
How beautiful a day can be when kindness touches it!—George Elliston
Thank God every morning when you get up that you have something to do that day, which must be done, whether you like it or not—James Russell Lowell
I can no other answer make, but, thanks, and thanks—William Shakespeare
Let us be grateful to people who make us happy, they are the charming gardeners who make our souls blossom—Marcel Proust
Showing gratitude is one of the simplest yet most powerful things humans can do for each other—Randy Pausch
In these challenging times, the helpers are everywhere. They are the first responders, farmers, mail carriers, grocery store employees, pharmacists, factory workers, health care workers, delivery drivers, civil service employees, journalists – anyone working to keep us safe, healthy, informed, and as close to our normal lives as possible.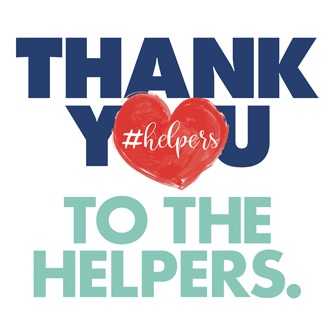 This is not the first time Google launched a doodle series. Previously, the Doodles series has also featured sporting events that go on over several weeks such as the Olympics, World Cup, and festivals and celebrations like Christmas to New Year.
Again, thank you so much for all you've done—and want to do—to stand with our doctors, nurses, technicians, support staff, and first responders. We'll rise to this challenge in the same way they are.