Samsung, a globally renowned electronics brand, is renowned for their high-quality smartphones that encompass both luxury and affordability. The Samsung A31, part of their much-acclaimed 'A' series, is one such example that has generated a great deal of excitement in Pakistan. With its robust features, it offers unmatched Samsung A31 Price in Pakistan.
Currently what is Samsung A31 Price in Pakistan?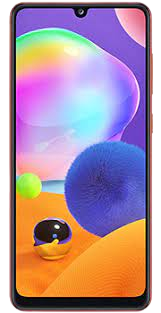 As of May 2023, the Samsung A31 is priced at around PKR 36,999 in Pakistan. This might vary slightly depending on the retailer and location within the country. It's important to note that Samsung frequently offers discounts and promotions, so it's always worthwhile to keep an eye out for such deals.
Samsung A31 Price in Pakistan: Is it Worth the Price?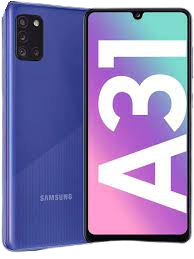 For the price point, the Samsung A31 provides a multitude of features that make it an excellent choice for smartphone users in Pakistan. One of its most enticing features is the quad-camera setup on the rear, boasting a 48MP main lens. This, coupled with the ultra-wide, depth and macro lens, provides stunning photographic capabilities that are unmatched in this price range.
Furthermore, the Samsung A31 comes with a spacious 6.4-inch Super AMOLED display that offers crisp and vibrant visuals. Under the hood, the phone is powered by an efficient Mediatek MT6768 Helio P65 chipset, paired with 4GB or 6GB of RAM, making it a solid performer for daily tasks and casual gaming.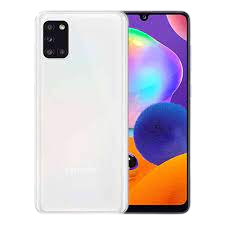 The device offers two storage options – 64GB and 128GB, both expandable via microSD card up to 512GB. This flexibility in storage capacity is a plus, allowing users to choose what best fits their needs.
The Samsung A31's 5000mAh battery, coupled with fast-charging capabilities, ensures that you can go about your day without worrying about recharging your device.
When considering the specs versus the price, it becomes clear that the Samsung A31 provides exceptional value, marking it as a worthy contender in the Pakistani smartphone market.
Where Can I Buy Samsung A31 in Pakistan?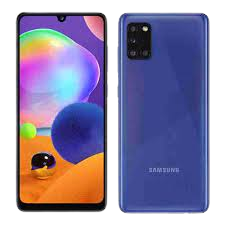 Samsung A31 is widely available throughout Pakistan. You can purchase it from a multitude of Samsung official outlets, electronics retailers, and online marketplaces. Always ensure to buy from reputable sources to avoid counterfeit products and to avail official warranty benefits.
Samsung A31 Release Date and Price in Pakistan: Has It Been a Game Changer?
Released in Pakistan in March 2020, the Samsung A31 has proven itself to be a game-changer in the mid-range segment. Its price-to-performance ratio is very impressive, making it a preferred choice among budget-conscious consumers who are not willing to compromise on quality and features.
FAQs: Samsung A31 in Pakistan
What are the key features of Samsung A31 in Pakistan?
Key features include a 6.4-inch Super AMOLED display, a quad-camera setup with a 48MP main lens, a Mediatek MT6768 Helio P65 chipset, RAM options of 4GB or 6GB, storage options of 64GB and 128GB (expandable), and a 5000mAh battery.
How does Samsung A31 compare to other smartphones in its price range in Pakistan?
The Samsung A31 stands out in its price segment with superior camera features, long-lasting battery life, and a vivid Super AMOLED display. These features, coupled with Samsung's reputation for quality and reliability, make it a compelling choice.
Are there any discounts or promotions available for Samsung A31 in Pakistan?
Samsung frequently offers promotional deals or discounts on their smartphones. It's always a good idea to check Samsung's official website or reputable electronics retailers for any ongoing or upcoming promotions on the Samsung A31.
Does Samsung A31 support expandable storage in Pakistan?
Yes, the Samsung A31 supports expandable storage up to 512GB via a microSD card. This allows users to easily increase their device's storage capacity as needed.
Is Samsung A31 available in different colors in Pakistan?
Yes, the Samsung A31 is available in a variety of colors including Prism Crush Black, Prism Crush Blue, Prism Crush Red, and Prism Crush White. The availability of specific colors may vary depending on the retailer.
Also Read: Vivo Y23 Price in Pakistan: An Ultimate Guide
Conclusion: The Unbeatable Deal in Town
When it comes to mid-range smartphones, the Samsung A31 is hard to beat. Its superior features, coupled with the reasonable price, make it a truly exciting offering for Pakistani smartphone users. Whether it's the vibrant display, powerful performance, impressive camera setup, or long-lasting battery life, the Samsung A31 checks all the boxes. It's not just a smartphone; it's a complete package that offers an unrivaled bang for your buck.
If you're in the market for a new smartphone and you want to get the most out of your investment, then look no further than the Samsung A31. The fantastic Samsung A31 Price in Pakistan, combined with Samsung's legacy of quality and innovation, makes this phone a deal you can't resist. Grab yours today and experience the power and performance of Samsung A31 for yourself!