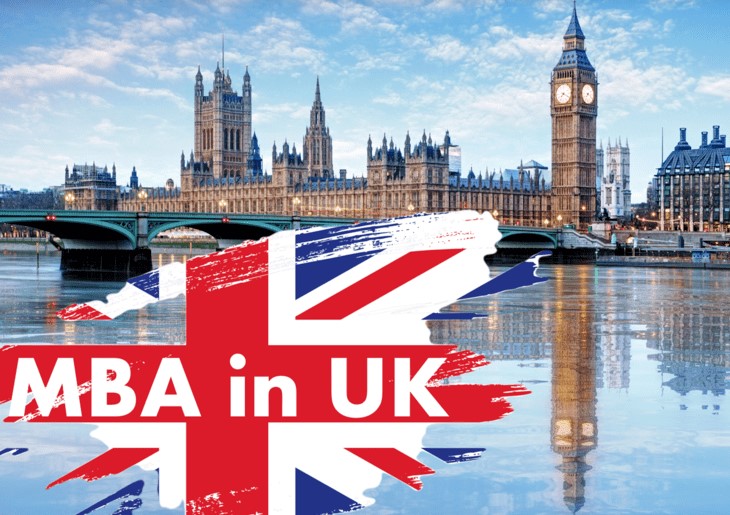 MBA stands for Master of Business Administration. It is a graduate-level degree program that provides students with the knowledge, skills, and tools to succeed in the business world. The MBA curriculum covers a broad range of topics, including finance, accounting, marketing, operations, human resources, and strategy.
MBA programs are designed to prepare students for leadership roles in a variety of industries, including finance, consulting, healthcare, technology, and more. The degree has a high reputation in the corporate world and opens doors to a wide range of opportunities.
MBA programs typically require students to have a bachelor's degree and several years of work experience. The degree can be earned through full-time, part-time, or online programs and typically takes 1-2 years to complete.
In addition to providing a strong academic foundation, MBA programs also offer opportunities for networking, internships, and practical experience.
What Are The Advantages Of Pursuing An MBA?
There are several advantages to pursuing an MBA degree, including –
Boosted Earning Potential
MBA graduates earn a higher salary than those with only a bachelor's degree as the degree holds more importance. This is because MBA programs equip students with the skills and knowledge to succeed in leadership and management roles in a variety of industries.
Career Advancement
An MBA degree can help individuals advance their careers by providing them with the skills and knowledge to succeed in leadership roles. This can open up new job opportunities and help individuals progress to higher positions within their current organization.
Networking Opportunities
MBA programs often provide students with opportunities to network with other students, alumni, and business professionals. This can help individuals build their professional network and potentially lead to job opportunities in the future.
International Exposure
Many MBA programs offer opportunities for international travel and study, which can help individuals gain exposure to different cultures and business practices. This can be particularly valuable for those interested in pursuing a career in a global organization or working internationally.
What Is The MBA Eligibility In The UK?
To pursue a Master of Business Administration (MBA) degree in the UK, there are several MBA eligibility in UK criteria that students need to fulfill. The requirements may vary slightly between universities, so it is important to check the specific eligibility criteria for each institution.
However, some of the general eligibility criteria are outlined below.
Educational Qualifications
The most basic eligibility criteria for an MBA in the UK is a Bachelor's degree from a recognized university. The degree must be in any field, although some universities may prefer candidates with a background in business or related fields.
Additionally, the degree should have been earned with good grades, as most MBA programs have minimum grade requirements.
Work Experience
Many MBA programs in the UK require candidates to have prior work experience. The work experience requirement can range from 1-5 years, depending on the institution.
Some universities may waive the work experience requirement for candidates with a strong academic record or other qualifications, such as a professional degree or certification.
English Language Proficiency
Candidates whose first language is not English are required to demonstrate their English language proficiency by providing proof of a recognized English language test. The most commonly accepted tests are the International English Language Testing System (IELTS) or the Test of English as a Foreign Language (TOEFL).
The minimum score required may vary between universities, but a score of 6.5 or above on IELTS and 90 or above on TOEFL are generally accepted.
GMAT/GRE Scores
Many MBA programs in the UK require candidates to submit their GMAT or GRE scores as part of the admission process. The GMAT (Graduate Management Admission Test) is a standardized test created to calculate the quantitative, speaking, analytical, report, and reading aptitudes of applicants.
The GRE (Graduate Record Examination) is another standardized test that measures the verbal reasoning, quantitative reasoning, and analytical writing skills of applicants. Some universities may accept one test over the other, and the minimum score required may vary between institutions.
References
Most MBA programs in the UK require candidates to provide references from their previous employers or academic supervisors. The references should attest to the candidate's skills, abilities, work experience, and academic performance.
Personal Statement
A personal statement is a critical component of the MBA application process in the UK. The statement should provide insight into the candidate's background, career goals, and reasons for pursuing an MBA degree. The statement should be well-written, concise, and demonstrate the candidate's passion for the subject.
Interview
Many MBA programs in the UK require candidates to attend an interview as part of the admission process. The interview is an opportunity for the university to assess the candidate's communication skills, motivation, and suitability for the program.
Academic Transcripts
Candidates are usually required to provide academic transcripts from their undergraduate degree and any postgraduate studies they may have completed. The transcripts should detail the courses taken, grades received, and any honors or awards earned.
Application Fee
Many universities require candidates to pay an application fee when submitting their MBA application. The fee can vary between institutions and may be non-refundable.
Visa Requirements
International students who are not citizens of the UK or EU may need to obtain a student visa to study in the UK. The visa requirements may vary depending on the student's country of origin and the length of their program.
It is important to note that meeting the eligibility criteria does not guarantee admission to an MBA program in the UK. Admissions are competitive, and the number of places available is limited.
Therefore, candidates must ensure that they submit a well-prepared and compelling application that highlights their strengths and achievements. Additionally, candidates should research the MBA programs and universities carefully and choose the ones that align with their interests, goals, and career aspirations.
Wrapping Up
The eligibility criteria for MBA in the UK typically include a bachelor's degree from a recognized university, work experience, English language proficiency, GMAT/GRE scores, references, a personal statement, and an interview. Candidates must ensure that they meet these criteria and submit a competitive application that highlights their strengths and achievements.
Qualifying for these qualifications will act as a pass for the best universities in the UK for MBA.