Seasonal sales have become quite common in the last few years. They are quite big and some people even save money to be able to capitalize on seasonal sales. However, with every other seller offering seasonal discounts, it can be hard for businesses to hit the mark. In this article, we'll tell you how to promote a spring sale on Instagram. If you do it right, you will not have to worry about anything.Worth 13.8 billion USD, influencer marketing can be a great way to promote your spring sale on Instagram. It involves working with influencers to reach a wider audience. Influencers are people with a decent following and the ability to motivate people to take your desired action. 
Create a Brand Page
Before you can promote on Instagram, you will need to create a brand page for your business. As odd as it may sound, a lot of people skip this step because Instagram allows users to advertise on the platform without having to create a platform. You can use your Facebook account to advertise on Instagram and while it might appear as a benefit, not having a brand account can do more damage than good.Hence, work on your Instagram profile and make sure to create something compelling. It might even be a good idea to create different stores for different niches. However, if you have a startup with a limited number of products then you can stick to a single account.Give an identity to your page and try to get it verified. All big names like Nike and Apple are verified and now even local businesses are applying to get this. blue tick. Even small entrepreneurs are going for it. Look at Patrick Lorentz, he's a makeup artist with just 11,000 followers but a verified account. Take a look at his profile and you'll see how every post is related to make up and promotes what he offers.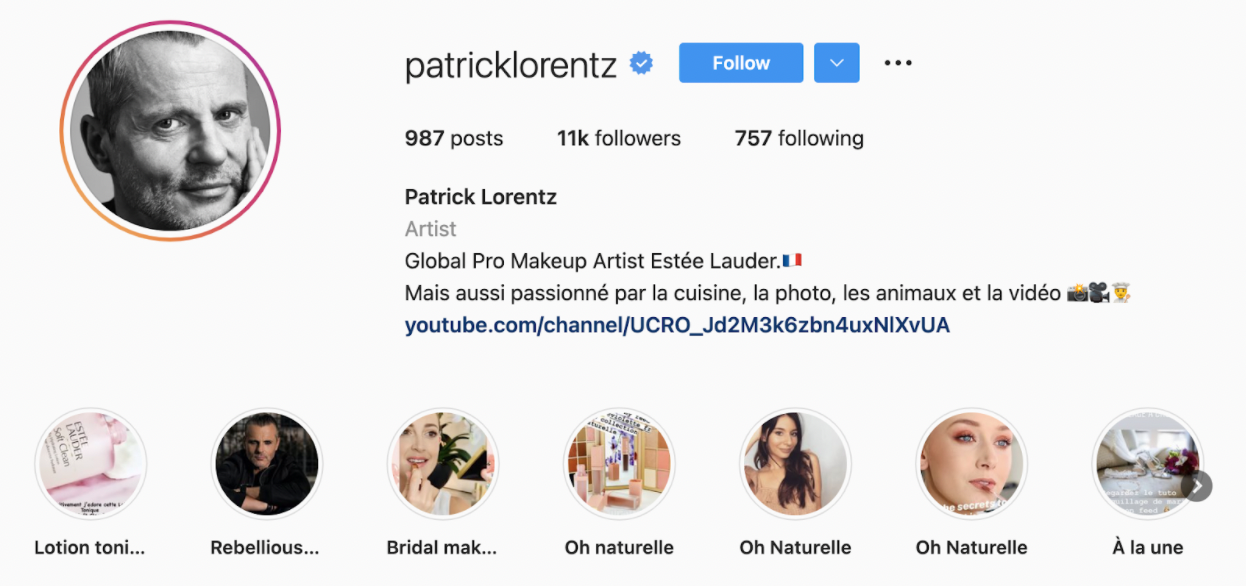 Create a Store on Instagram
Instagram now allows users to shop directly through the platform. Said to be available in limited locations, this feature can be a great way to promote your spring sale and get people to take notice of your products.With Instagram Shopping, users can directly shop at the platform and check out right away without having to visit a third-party platform. Since buyers are a little cautious about buying from new brands, this feature can be used to build trust.
Work with an Influencer
There are both micro and macro influencers. The more followers an influencer has, the costlier it will be to crack a deal. You should look for affordable influencers who are followed by your target audience. Pay special attention to factors such as the age and gender of followers, their primary location, and the engagement rate.
A lot of big and small influencers are known to buy followers. Learn to identify fake influencers so that you don't fall victim to scams. It can cost you anywhere between $50 and $5,000 to work with an influencer. They can share your
spring promotional flyers
on their page encouraging people to check your sale. Other options include posting reviews and holding giveaways to get people to take notice.
Go Creative With Graphics
Instagram is a visual medium. Your product is as good as it looks and your sale is as exciting as it appears. Find colorful and attractive Instagram post templates to promote your spring sale on Instagram.You can create your own graphics or use one of the several paid and free programs available. They can help you create compelling graphics in seconds that can be shared on your story and feed.The key lies in finding a balance. Don't just flood your post with promotional material. Make sure to also add photos of your hottest products so that people know exactly what you're offering. It doesn't matter how exciting a discount offer is, people will not pay much attention to it if you don't tell them how great the products are.
Try Paid Ads
Instagram ads can be a little tricky but highly rewarding with the average CPC in the range of  $0.50 and $3.50. You will need to have a Facebook account to advertise on Instagram. Choose the post you wish to promote, select your target audience, decide how much you wish to spend, and where you'd like the ad to show.The best thing about Instagram ads is that you only need $1 to start. Moreover, the company provides some great insights to help marketers how a campaign is doing. You can cre​​ate multiple campaigns and use one that offers the best ROI.
Use Impressive Captions
Make sure to add relevant captions with suitable hashtags. You can use hashtags related to sales such as #springsale #springdiscount so people can easily find you when they search for discounts.Your captions should be crisp and short. They should clearly tell people why they need to be excited for the sale. Highlight special discounts and products. Make people look forward to your sale.Follow these tips to make your spring sale a success on Instagram. Since social media is a competitive platform, you will need to put your best foot forward in order to get good sales.