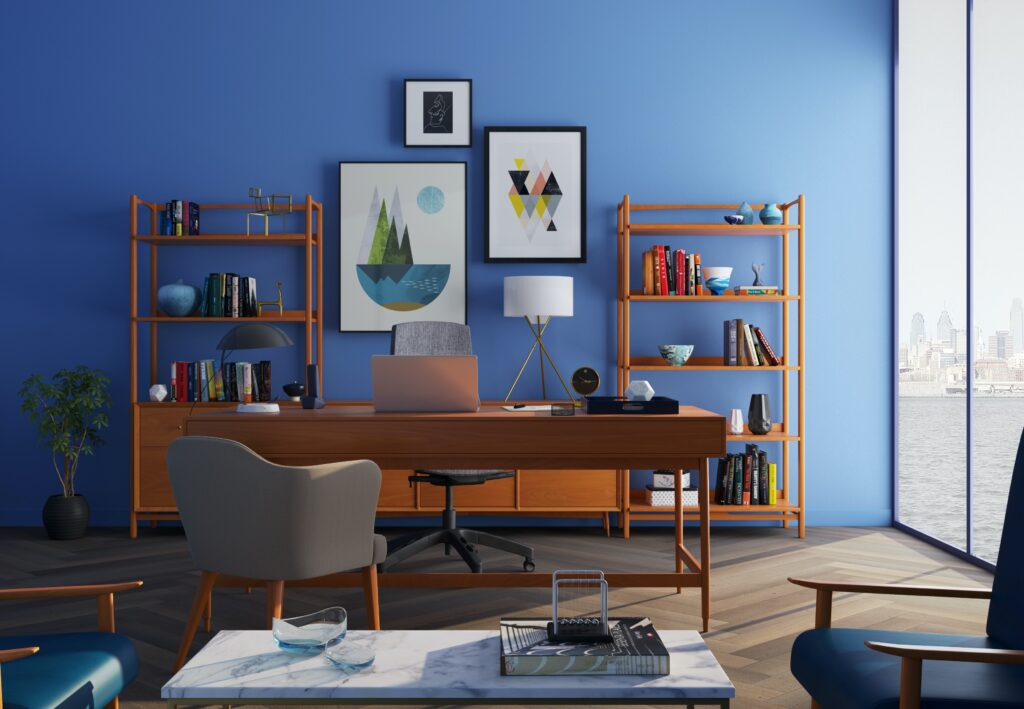 Have you ever wished you could change the look of your walls without the commitment and labour-intensive process of traditional wallpaper? The solution to your prayers is peel and stick wallpaper. This innovative wall-covering solution allows you to easily transform any room in your home with minimal effort. Whether you're looking to add a pop of colour, create an accent wall, or completely revamp your space, Self adhesive wallpaper offers a hassle-free and cost-effective way to achieve your desired look.
What is Peel and Stick Wallpaper?
Peel and stick wallpaper, also known as self-adhesive or removable wallpaper, is a wall covering with self-adhesive backing. It comes in various designs and patterns, you can choose the ideal style to go with your home's décor by considering colours, patterns, and textures. Unlike traditional wallpaper, which requires paste and professional installation, anyone can apply peel-and-stick wallpaper, regardless of their DIY skills.
Easy Application Process
One of the major advantages of peel-and-stick wallpaper is its simplicity and ease of application. You don't need to be an experienced handyman or hire a professional to install it. There is no need for messy glue or paste thanks to the self-adhesive backing. Stick the wallpaper onto a spotless, smooth surface after removing the backing.
Versatile Design Options
It offers extensive design options to suit every taste and style. Whether you prefer bold and vibrant patterns, subtle textures, or classic prints, there is a peel-and-stick wallpaper. From floral motifs to geometric shapes, the possibilities are endless. You can mix and match different designs to customise your appearance to reflect your personality and enhance your home's ambiance.
Budget-Friendly Solution
Redesigning your home doesn't have to break the bank. Peel-and-stick wallpaper is an affordable alternative to traditional wallpaper and other costly home improvement options. With this wallpaper, you can achieve a high-end and stylish look at a fraction of the cost. It's a budget-friendly solution that allows you To minimise costs without sacrificing quality or style.
Removable and Reusable
One of the standout features of peel-and-stick wallpaper is its removability. Unlike traditional wallpaper, which can be a nightmare to remove, this wallpaper can be easily taken down without damaging the walls. It offers flexibility, whether you want to change the design or move to a new place.
Durability and Maintenance
Peel-and-stick wallpaper is not only easy to install and remove, but it's also highly durable. It is designed to withstand everyday wear and tear, making it suitable for high-traffic areas such as hallways, kitchens, and bathrooms. Most of these wallpapers are moisture-resistant, making them ideal for humid environments. Maintenance is a breeze as well. You can easily clean the wallpaper with a damp cloth to remove dirt or stains, keeping your walls fresh and vibrant.
Where to Use Peel and Stick Wallpaper
The versatility of peel-and-stick wallpaper allows you to use it in various areas of your home. Create a statement wall in your living room to add character and draw attention. Transform your bedroom into a cozy retreat with textured wallpaper. Give your kitchen a modern and trendy touch with a geometric pattern. The possibilities are endless. You can use it on smooth, clean surfaces such as walls, furniture, cabinets, and stairs.
Self-adhesive wallpaper is a game-changer when it comes to transforming your home décor. Its easy application process, versatile design options, budget-friendly nature, and removability make it an ideal choice for homeowners and renters. With peel-and-stick wallpaper, you can effortlessly upgrade your walls and create a stylish and personalized living space.