Aviator glasses were developed in the 1930s as sunglasses meant for pilots. However, the iconic styling of these classes has been through the test of time and has withstood all fashion weathers.
The iconic aviator glasses have been favored over the years and have recently re-emerged. This retro design has a style that makes you look collected, calm, and cool. No wonder fashion influencers and celebrities are sporting aviator glasses.
What are aviator glasses? 
Aviator glasses have a teardrop-shaped lens that tapers towards the bottom and a double-bar bridge on the brow line. It has a slim metal construction. However, aviator glasses have taken on many variations with the evolution.
Today aviator frames have a distinct double bridge, but they come in more oval and triangular shapes as well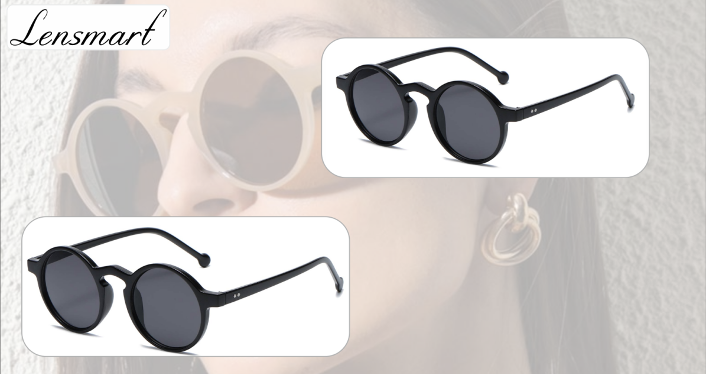 Will aviator glasses work on your face shape or type?
Aviator frames suit almost everyone. Whether your face is square or triangular, this stylish frame shape would suit you well because aviator glasses help to soften up the angular features of the face like a wide jawline, narrow forehead, et cetera. If you have a heart-shaped face, an aviator will be the perfect eyeglass frame for you because it will provide an immaculate balance between the tip of the jawline and the white forehead.
History of aviator glasses
These were first developed as aviator sunglasses for pilots since the shape optimizes for visibility and sun protection. The lenses were dark and had a mirror texture to minimize the cloud reflection. These aviator sunglasses became a revolutionary part of the reconnaissance and fighter pilots. After the war, these glasses got approved as a standard issue for all US military pilots. It was after World War II that aviators finally gained a permanent association with the military and thus their name. These sunglasses became the standard issue for all pilots. After the war, the Pilots brought aviators home and continued to wear them.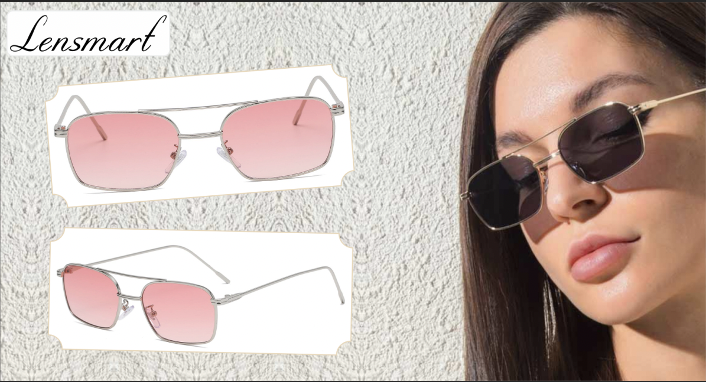 Hollywood
Eventually, Hollywood started promoting aviator sunglasses. Commercial production increased, and aviators became widely available in different styles and designs.
Types of aviators
Aviators come in many variations like colored lenses, rectangular frames, and polarised versions. However, all these aviators have certain features in common
Thin frames
Triple or double Bridge
Temples that were behind years
Adjustable nose pads
Teardrop shape that follows the cheek contour
The lenses are 2 to 3 times larger than your eye socket.
Originally, the aviator frame was made of metal. However, today, the frames are made of acetate or plastic to provide for a more rigid frame. The aviators have adapted to becoming more like rectangle glasses with a teardrop and at the larger region. Alternatively, the shape has also been taken towards rounded lenses. Currently, oversized and large aviator frames are in the trendy styles for women. Aviators can be available in a wide variety of colors of the most common colors being dark green, mirrored, black, grey, et cetera. For fashion statements, people mostly opt for aqua, purple, pink, and red frames.